Borrell on Europe's mistakes
"We Europeans built our prosperity on cheap energy from Russia, which we thought was affordable, safe and stable. And on cheap goods and the large Chinese market, which is increasingly difficult to access.
We have handed over our security to the US, and now everything seems to be fine. But who knows what will happen in two years or even in November? What would happen if someone like Trump were in the White House now?
We reap the rewards of years of processes. We have severed the connection between the sources of our prosperity and the sources of our security."
The High Representative of the European Union for Foreign Affairs and Security Policy, Josep Borrell, gave an emotional speech at the annual conference of EU ambassadors on 11 October.
"We have to start doing what we haven't done before"he urged EU ambassadors from around the world.
Key points from the speech.
Which led to problems
Europe did not believe US warnings that Russia would attack Ukraine.
Europe underestimated Putin's readiness for escalation and open nuclear threats.
The danger of deep competition between the US and China.
They did not estimate in advance the extent of the global food and energy crises and rising prices, although all this was predictable. "We Europeans cannot imagine the level of the humanitarian crisis that has engulfed Somalia and the Somali Peninsula."
All this contributed to the emergence of a perfect storm in the world.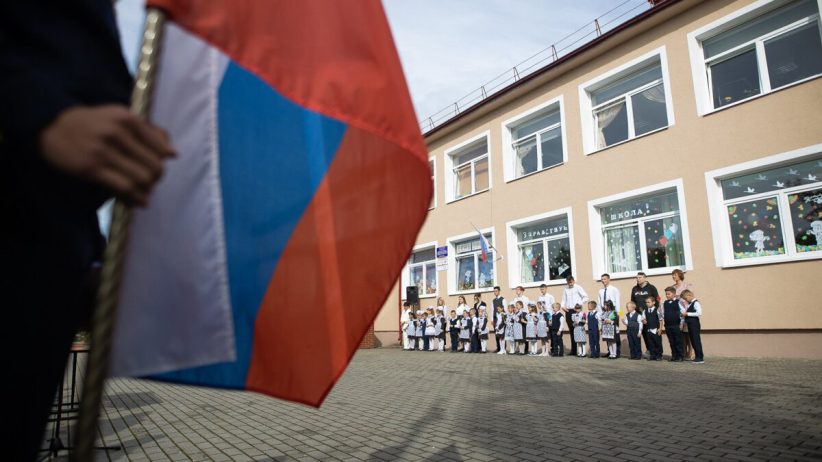 Lack of concern for safety
Security concerns are not limited to Ukraine.
The level of Russian involvement in events on the African continent was a surprise. We should have, but failed, to foresee what is happening in the Central African Republic, Mali, Burkina Faso.
Last year they only talked about Afghanistan. And today it seems that Afghanistan did not exist.
There is a way to forget the previous crisis when a new one appears. But the old crisis has not ended just because a new one has begun.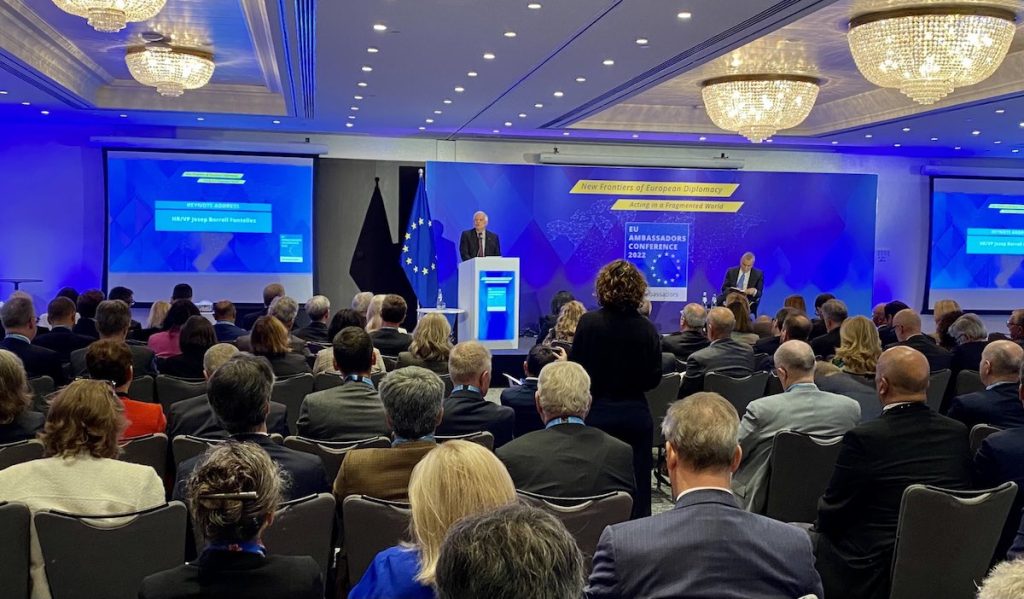 Nationalism and chaos as the main trends that rule the world
Chaotic multipolarity
There is a struggle going on in the world between democratic systems and authoritarian systems. And the other is developing at a significant pace. And it's not just about China and Russia.
There are a number of players and cons, each with their own interests and values. Turkey, Brazil, South Africa, Mexico, Indonesia. These are middle-power countries that have not joined any camp.
They choose one side or the other depending on their own interests, not theoretical values. But these countries, nevertheless, are not only players, but also Poles.
This situation cannot be called a multipolar world. This is chaotic multipolarity.
Everything becomes a weapon
Energy, investments, information, migration flows, data – today everything and everyone is turned into a weapon. There is a hybrid war going on.
And there is a battle for strategic areas: cyberspace, maritime and outer space.
---
---
Nationalism and ignorance of the population
Putin is not really thinking about restoring communism. He knows no one needs it. It only uses a resource that is popular and freely available.
This is radical nationalism and imperialism.
And people everywhere see that the Western political system is not helping them, their voices are not being heard. They do not play the role they could, given the size of the population and economic weight.
Therefore, during the current crises, they do not follow the West and blame it for the crises.
How to start solving problems
Less rationality and dictation of one's norms, more empathy for others
"We continue to set the standard, but the rest of the world increasingly refuses to accept our model. For cultural, historical and economic reasons, this approach no longer works.
We should listen to the rest of the world, show more empathy. We often overestimate rationality and think we know better what others need. We underestimate the role of emotions and the appeal of identity politics. This must be changed.
We must be more enterprising, braver, agree to what used to be considered taboo.
Here we are breaking the taboo by using the European Peace Fund to buy arms for Ukraine. In the beginning, voices were heard: "Oh, this is impossible, we have never done this."
"We never did this" is not a prescription. We have to start doing things we haven't done before. When we hesitate, we regret it.
We must strike a balance between what we proclaim and what we do, because the inability to keep promises discredits us. Words must be backed up with concrete actions.
We need a better balance between crisis management and long-term planning.
Don't trade one addiction for another
Recently, French President Emmanuel Macron said very precisely: "We cannot replace one addiction with another." Now we buy liquefied natural gas from the USA, as well as regular gas from Norway and Azerbaijan.
But what if tomorrow the new American president no longer wants to maintain friendly relations with the Europeans? Crisis again.
And if rare earths from the Democratic Republic of Congo, South America and Afghanistan stop coming to us? Another crisis.
We do not realize that we are exchanging one dependency for another when it comes to energy, climate and technology, but it is very important to be clear about it.
---
---
Communication with people
People are the main thing. There must be a network that repeats, transmits and provides information.
On this battlefield, we will not win unless we understand that this is indeed a struggle and become more active.
The Russians and Chinese understand this very well. They have turned this struggle into another industry: they have troll farms that systematically repeat the necessary information over and over again to people in different parts of the world.
It is necessary that EU ambassadors engage in the battle of stories to win people's souls and minds. Use social networks, translate messages into other languages ​​and adapt them to local realities. Stop thinking that everyone in the world knows English. This is far from true, and we will lose if we believe it.
We need to better explain to people the connection between political freedom and their quality of life. We Europeans have this incredible opportunity. We live in a part of the world where political freedom, economic prosperity and social cohesion meet in the best possible way. But the rest of the world is not so lucky.
Our struggle is to explain that democracy, freedom, political freedom are not something that can be replaced by economic prosperity or social cohesion. All of these must work together.
If we fail to convince the world of the merits of our model, it risks sinking into oblivion and not surviving in this world.
Borrell on Europe's mistakes